Amazon Canada has released its latest report showing how it supports local communities
Amazon Canada 2022 Impact Report highlights the company's track record of doing good for Canadian cities and provinces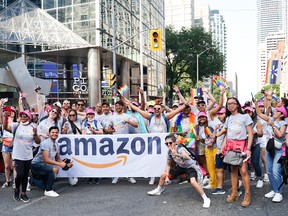 content of the article
Since launching Amazon.ca in 2002, Amazon's investments have had a positive domino effect on Canada's economy by fostering job creation and economic opportunity for local businesses, communities and individuals.
content of the article
That's the message of Amazon Canada's latest Impact Report, released today, which provides the latest information on the company's investments in job creation, skills development, community engagement, sustainability and more.
"Amazon is proud to be a part of the community, and our latest Impact Report for Canada showcases how we're using our scale to be a force for good," said Jesse Dougherty, Amazon vice president.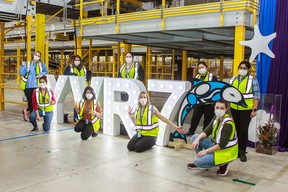 43,000 good jobs across Canada
According to the report, Amazon has grown to more than 43,000 full- and part-time employees across Canada. This includes more than 8,000 business and technology employees at the company's Toronto and Vancouver tech hubs, where teams support businesses like Amazon Web Services (AWS), Amazon Ads, Alexa and more.
content of the article
Amazon employees have access to a number of unique benefits, including Career Choice, an operational employee skills development program where Amazon pays up to 95 percent of tuition and fees (up to an annual maximum). They work towards a certificate or diploma in qualified fields of study, leading to in-demand jobs in areas such as transportation, technology and administration.
Those job investments are paying off: In 2022, Amazon was proud to be named one of BC's Top Places to Work for the third consecutive year by Mediacorp Canada Inc. Amazon was also proud to be named one of the Greater Toronto Area's Top Places to Work for 2023.
The 2022 Amazon Canada Impact Report also shows how the company indirectly supports good jobs across Canada, including in small businesses. In 2021, more than 41,000 third-party sellers from across Canada sold more than 100 million products on Amazon — more than 200 a minute.
content of the article
Amazon is also investing in tools and services to help small businesses reach more customers and protect their brands. For example, in 2021 Amazon launched the Intellectual Property (IP) Accelerator in Canada, connecting Canadian SME owners directly to a curated network of local law firms that charge discounted fees for key brand protection services, giving SMEs access to legal and general intellectual property professionals receive advice that is otherwise unaffordable or difficult to find.
"I've been able to show my work to such a broader audience through Amazon, and it's my great pleasure that people from Nunavut to Prince Edward Island can easily find my products and have our jewelry delivered to their door quickly," said Yulee Harris, founder of Vancouver-based jewelry company Hunter & Trove.
content of the article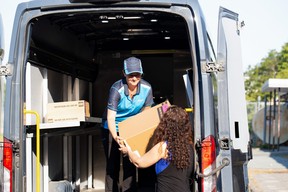 Supporting Canadian Charities
The 2022 Amazon Canada Impact Report also shows how Amazon is giving back to Canadian communities.
In 2021, Amazon donated to community organizations across Canada with a focus on ensuring more young people learn about STEM and computing through Amazon Future Engineer; Addressing "Right Now Needs" to ensure the basic needs of children and families are met; and supporting global communities in the wake of natural disasters.
This includes donating more than $1 million to the Breakfast Club of Canada, a national charity that ensures nutritious meals every school day for more than 580,000 children in over 3,500 school feeding programs across Canada.
"Working with key partners like Amazon makes a tangible difference in our work here," said Tommy Kulczyk, President and CEO, Breakfast Club of Canada. "Your generous donations have helped the club provide children across Canada with a much-needed nutritious breakfast and help them reach their full potential. And as our organization continues to face challenges related to inflation and the increasing need for breakfast programs, Amazon has also helped us remove schools from the waiting list and provided critical infrastructure funding.
content of the article
"These contributions allow us to advance our mission and get closer to our goal: breakfast for every child, every day," says Kulczyk.
When it comes to investing in sustainability, the report highlights Amazon's commitment to initiatives such as renewable energy and reducing packaging waste. The Climate Pledge is Amazon's commitment to achieving net-zero carbon emissions by 2040 – a full 10 years ahead of the Paris Agreement target date.
Amazon co-founded The Climate Pledge in 2019 to build a cross-industry community of companies and individuals all working together to address the climate crisis and solve the decarbonization challenges of the modern economy. To date, 12 Canadian companies have joined Amazon and signed the Climate Pledge, including Edmonton International Airport, Harbor Air Seaplanes and Carbon Cure.
Amazon is the world's largest corporate buyer of renewable energy and is on track to make its operations 100 percent renewable by 2025 – five years ahead of its original goal of 2030.
To read Amazon Canada's 2022 Impact Report, please visit here.
This story was created by content worksPostmedia's commercial content division, on behalf of Amazon.